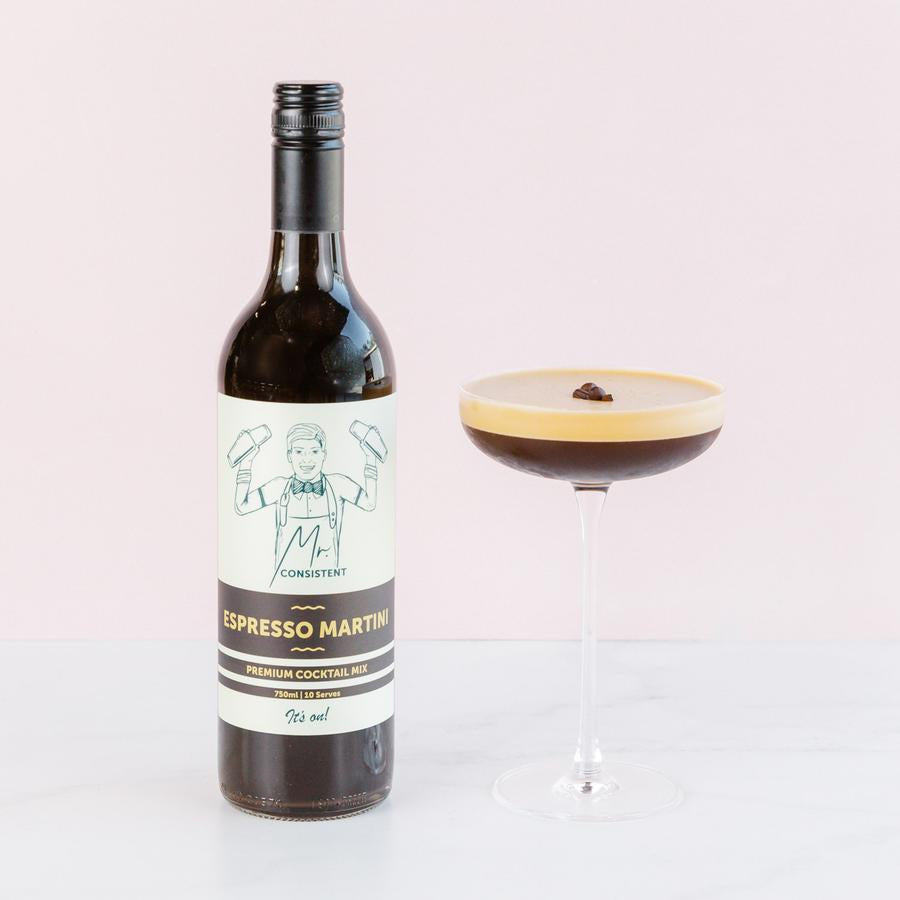 Espresso Martini Mixer 750ml
My velvety smooth espresso martini is perfect for any pre-party vibe or liquid dessert. Hints of chocolate, caramel and topped with a frothed head, this delightful cocktail is all you need to prepare for a night out on the town! 
My passion is to bring you great quality cocktail mixes to make it easy for you to shake up a storm with your friends, family or just speed up your cocktail service at your venue!
Best Paired With: 
Vodka, Flavoured Vodka (Vanilla or Salted Caramel), Bailey's or Kaluha