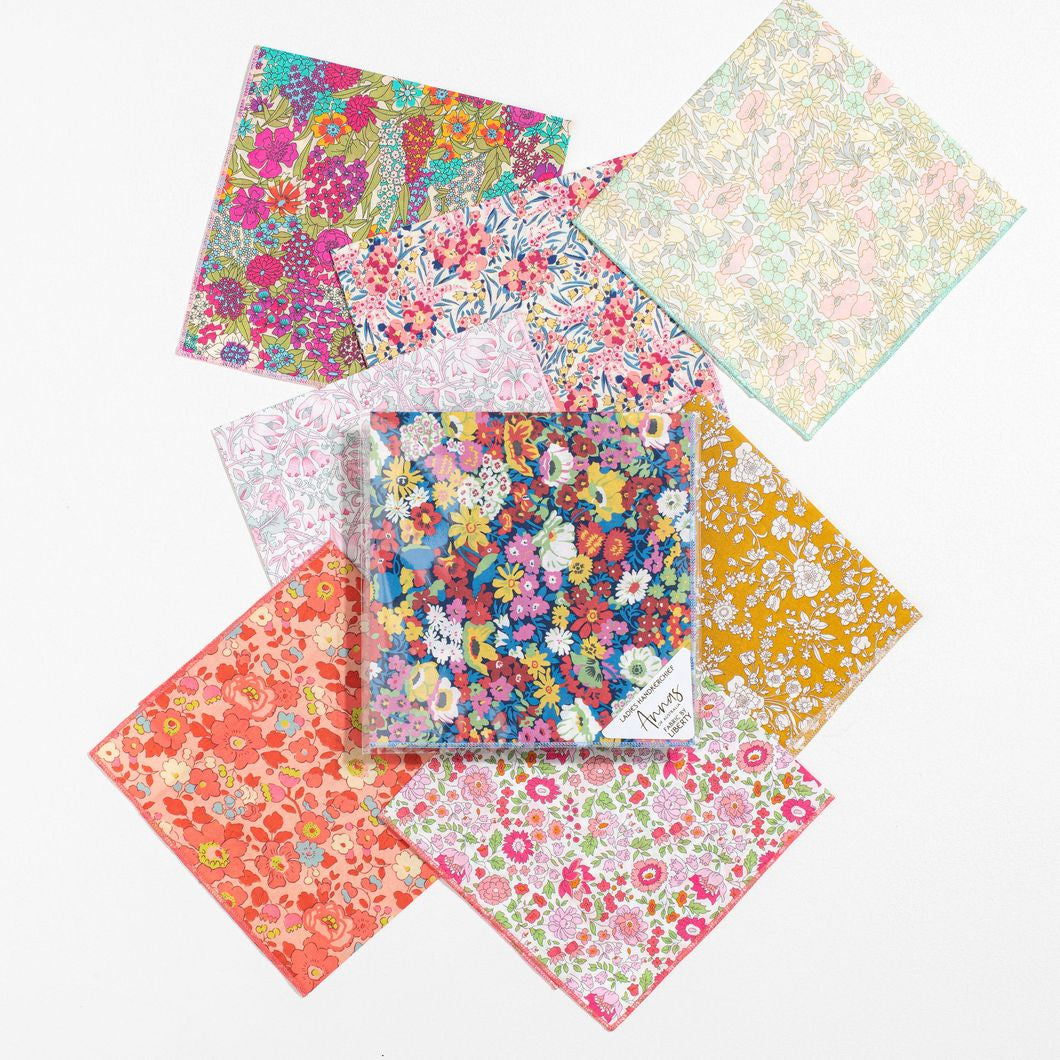 Annas Hanky
These prettyhankies are suitable for all ages!

Made in Australia
100% Cotton
Genuine Liberty of London fabrics
Assorted designs
Individually packaged in cello sleeve
Measures 29 x 29cm
The images shown here are for illustrative purposes only, and do not necessarily reflect the exact pattern fabric you will receive. We will select you a hankie that complements your other purchases, unless we hear from you with a specific colour / pattern request. We cannot ensure availability of any specific designs at any time! Visit us in person to see our range.