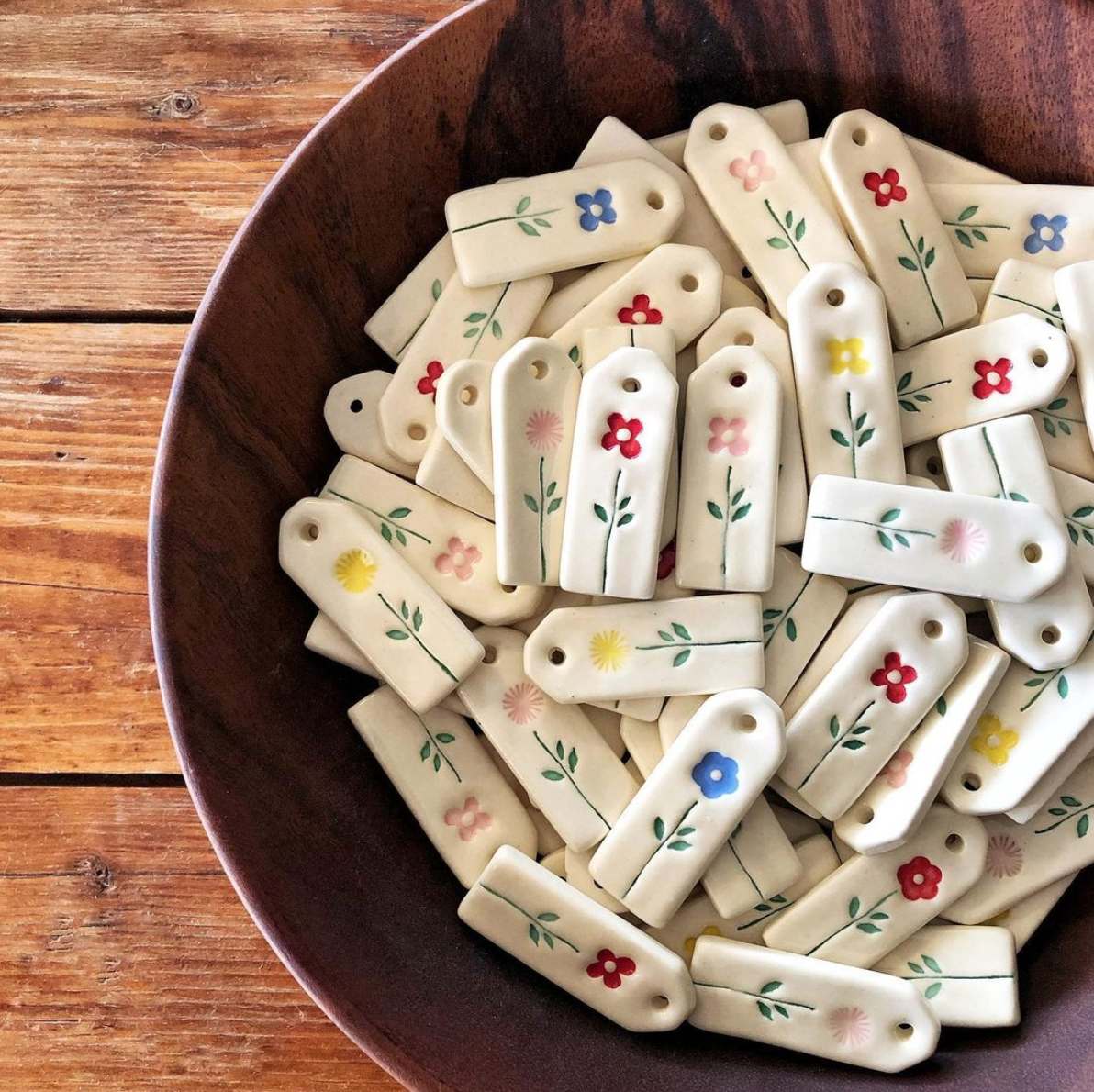 Flower Ceramic gift tag
These sweet, flower gift tags are perfect for small gift giving, decorating, or for packaging up your baking or jars of jam and relish. Flower images may differ but they are all beautiful.
Lovingly handmade in Brisbane, Australia our ceramic tags are created using cream/white earthenware clay with a gloss glaze on the front. Each flower tag is stamped with multicoloured designs pressed into the clay.
Available in 4 colours:
Please note: this is a handmade item and any imperfections are part of the beauty that is handmade. All of our work is cut, stamped and painted one by one by our hard working team at paper boat press.
Measures approximately 5cm x 2cm.