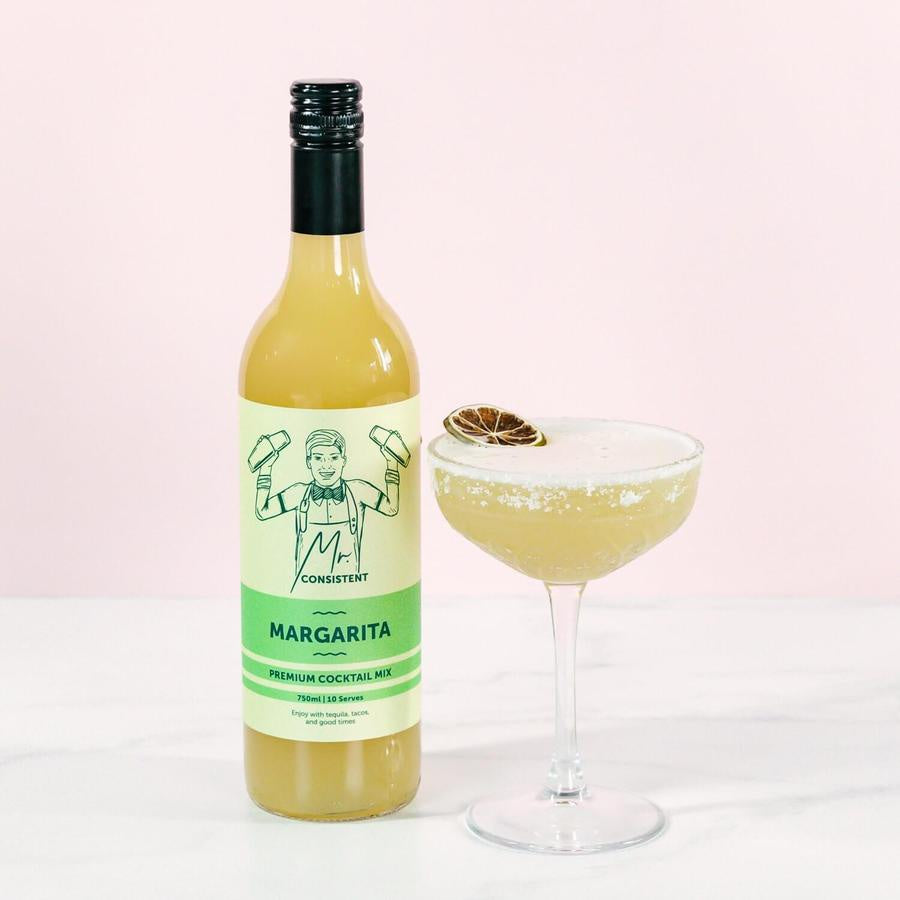 Margarita Mixer 750ml
The cocktail that everyone knows and loves! Everyone has a story with a margarita, and a particular way of serving or drinking it! Whether it be on the rocks, or shaken and strained; This refreshingly zingy, citrus bomb of a cocktail has made its name as the party starter! 
Mr. Consistent's cocktails only feature the freshest ingredients. Each of My mixers are handmade with love so that you can drink consistently amazing cocktails wherever you are.
My passion is to bring you great quality cocktail mixers to make it easy for you to shake up a storm with your friends, family or just speed up cocktail service at your venue!
Best Paired With: 
Tequila (Blanco or Reposado), Mezcal, or Flavoured Tequila