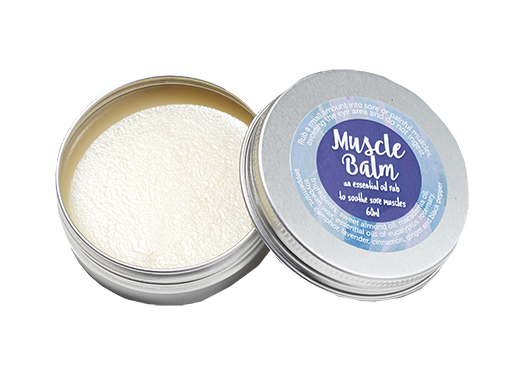 Muscle Balm Love Wheatbags
"Wow, I love how much this actually helped my sore shoulders! And it smells delicious!" – Mary – Mackay
This muscle balm is a 100% natural balm that can help to soothe sore and aching muscles! Like a natural version of a deep heat, it's made from essential oils that have anti-inflammatory properties and may help to increase blood flow which in turn can relieve muscle pain.
60ml
all natural
comes as a soothing balm, with an easy to rub in consistency.
Feels gentle on skin and soaks in well
rub a small amount to affected muscles, avoiding sensitive areas such as the eyes, face, groin and underarm.