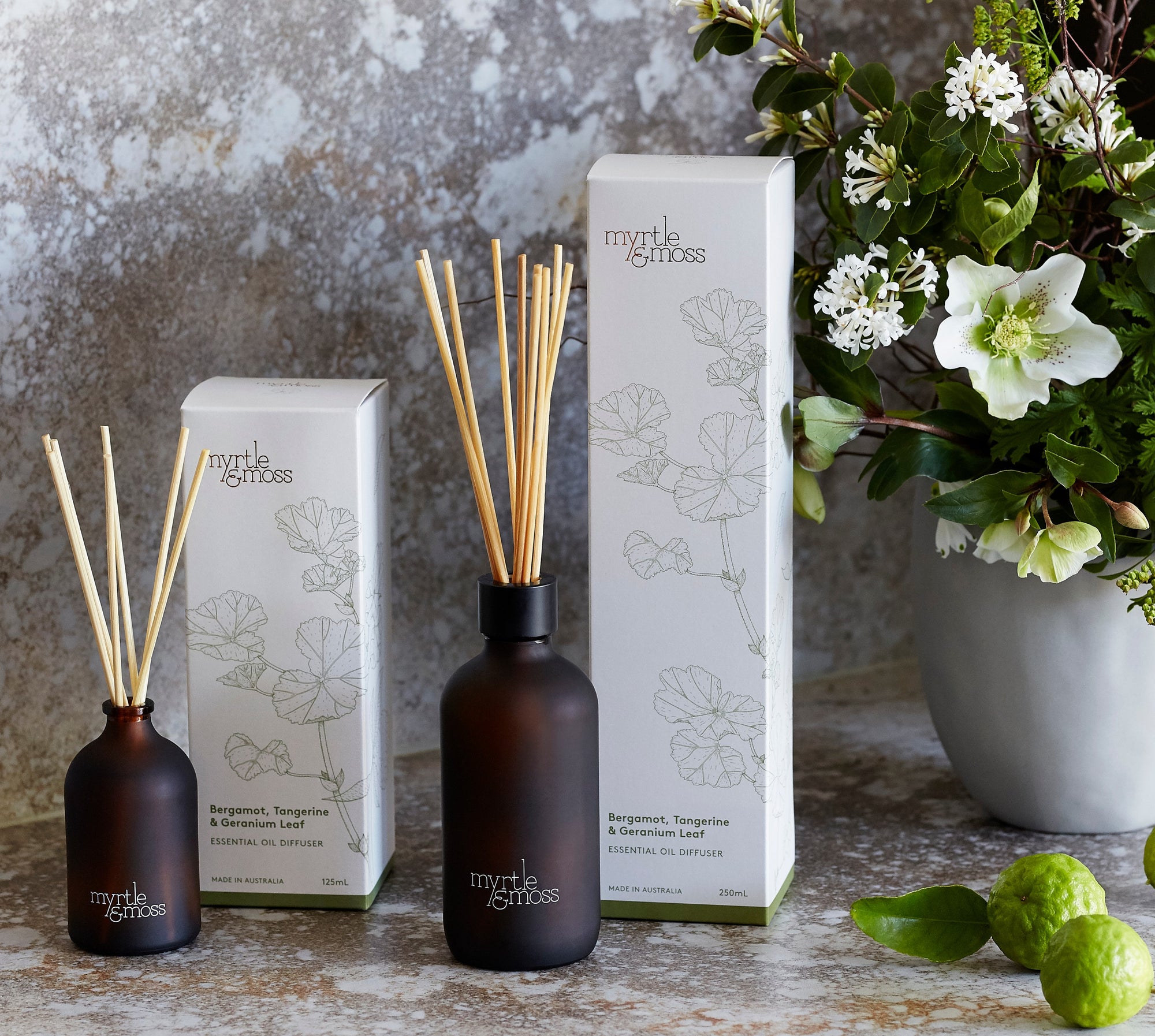 Myrtle and Moss 250ml Diffusers
Our botanical essential oil blends are available in frosted amber Diffusers with two sizes to choose from.
250mL -

 better suited for the more spacious rooms in the house like lounge rooms and large bedrooms. Will last 4-5 months.
How to use:

250mL

 - unscrew black cap, remove rubber stopper. Screw the black cap back on and insert reed sticks.
For the best scent dispersion make sure to rotate your reed sticks weekly.