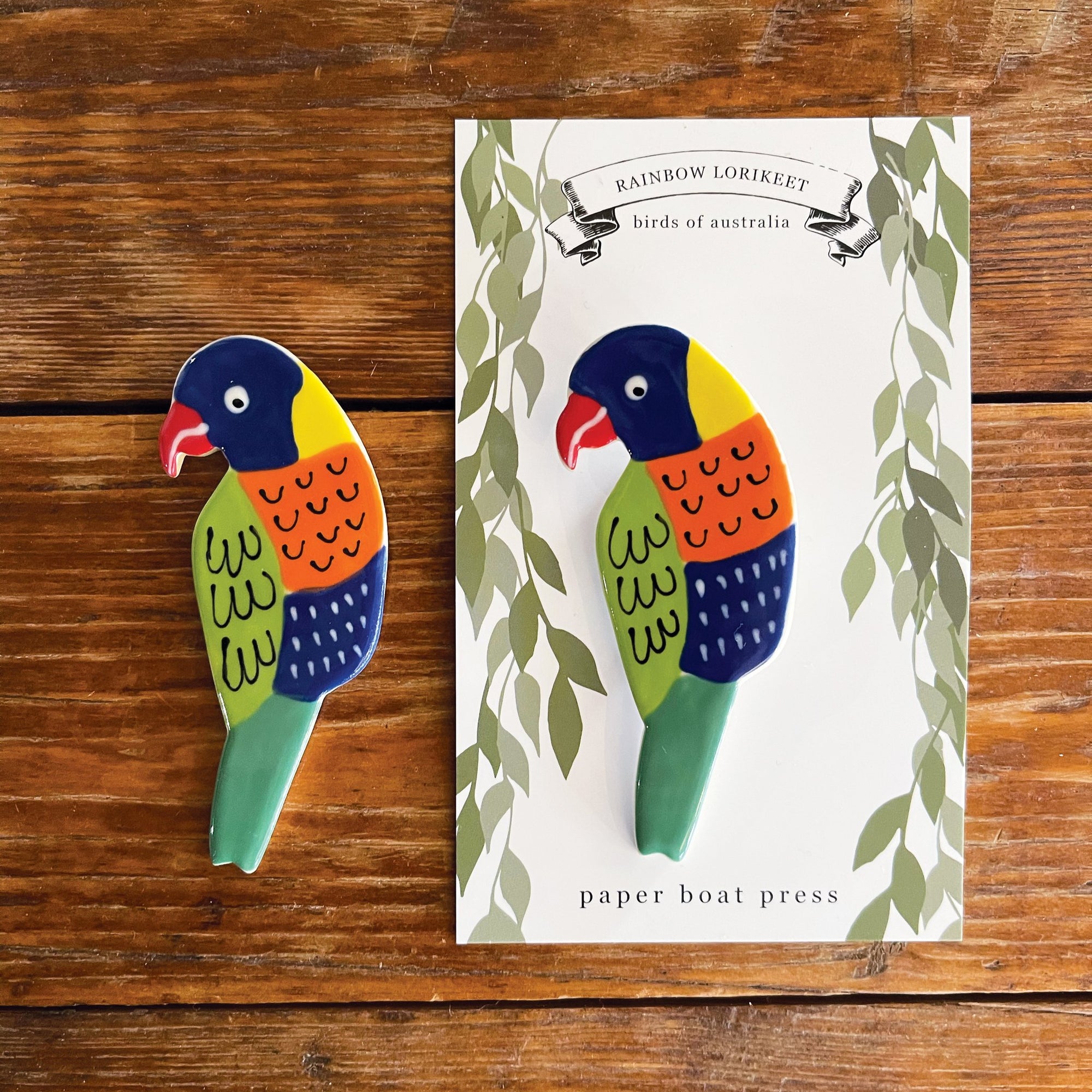 Rainbow Lorrikeet Ceramic Brooch
"The birds of the Australia collection is lovingly handmade using cream/white earthenware clay with a gloss glaze on the front. Each rainbow lorikeet is handpainted and designed with bright, bold colours in our Brisbane studio.
Please note: this is a handmade item and any imperfections are part of the beauty that is handmade. All of our work is cut, stamped and painted one by one by our hard working team at paper boat press."
Measures approximately 9cm x 3.5cm