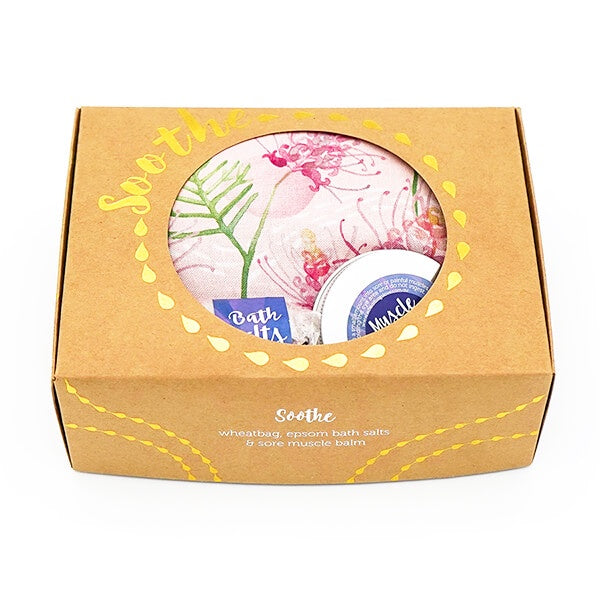 Soothe Gift Pack Love Wheatbags
Our Soothe gift packs include a lavender wheatbag, rose petal bath salts and sore muscle balm, all wrapped up in a beautiful box.
Hand made in Australia
A perfect gift for those with sore aches and pains!
The wheatbag is handmade from all natural and organic materials.
The wheatbag is the perfect size for anywhere on the body where pain relief is needed and is great for keeping you warm on cold nights
Warm in the microwave or chill in the freezer
The muscle balm is made from all natural essential oils that will help calm muscle pain – think of it as a natural version of deep heat gel.
The bath salts contain epsom bath salts, which are great for easing muscle pain and with the addition of rose and marigold flowers which make the bath smell amazing!
Size: 23cm x 17cm x 10cm