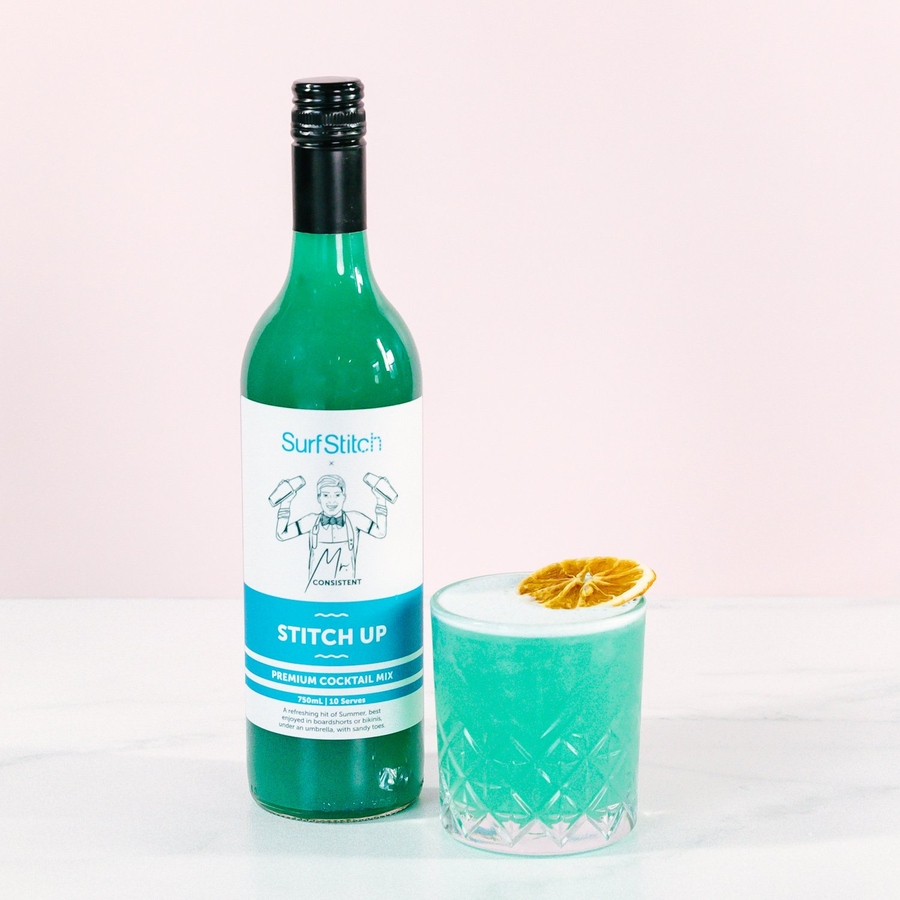 Stitch Up Mixer 750ml
I repeat, this is not a stitch up! Don't let the name fool you.. This delighted tropical treat will take you away to that exotic paradise you find yourself dreaming of! As a sours, this cocktail comes with a frother top and is packed with Pineapple, Mandarin balanced with citrus for the perfect treat! 
My passion is to bring you great quality cocktail mixers to make it easy for you to shake up a storm with your friends, family or just speed up cocktail service at your venue!
Best Paired With: 
White Rum or Coconut Rum