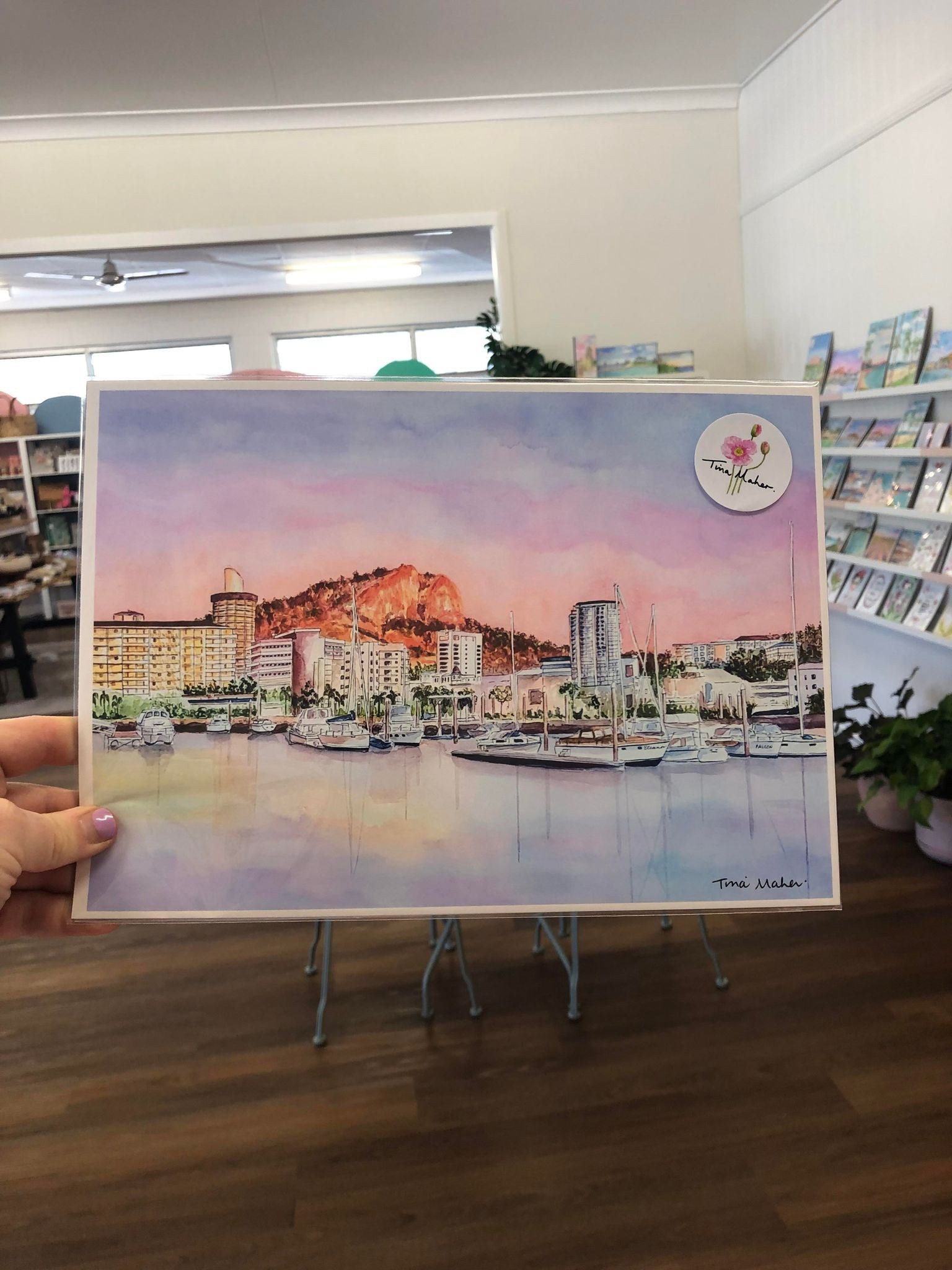 Tina Maher A4 Prints
Artist and Illustrator, Tina Maher spends her days painting in her quaint studio overlooking views to her garden in Townsville, Queensland, Australia. 
Drawing inspiration from nature, she creates colourful light filled watercolour paintings that inspire and make you smile.
Printed with archival inks and papers for longevity these prints feature artworks that she has hand drawn and painted from her home studio. 
These prints fit an A4 Frame.